Recent Honors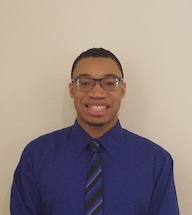 Congrats to Elijah Taylor
Elijah Taylor is a Molecular Biophysics Training Program trainee who is a winner of the 2021 NSF GRFP fellowship competition
. He is in the Mondragon lab investigating the 
observation of type IA topoisomerase gate dynamics during DNA relaxation through combined single-molecule magnetic tweezers and FRET experiments. Congratulations Elijah!
Research Focus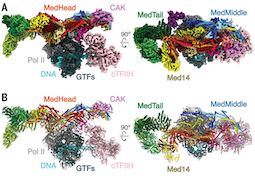 Congratulations Siyu Chen and Anna Talyzina!
We are excited to share two recently published papers from the He lab that feature MBTP trainees Siyu Chen and Anna Talyzina. The paper in
Nature
focuses on u
sing single particle Cryo-EM, in which they used to resolve two key states in the non-homologous end joining pathway that targets double-strand DNA breaks, and proposed a nearly complete reaction cycle of the pathway.  The Science paper focuses on using cryo-electron microscopy to investigate the structure of the human Mediator-bound PIC, which is important to Eukaryotic transcription.
Events
3:45 PM - 5:00 PM, No Location
Department of Molecular Biosciences Seminar Series
12:00 PM - 1:00 PM, Chicago
The Molecular Biophysics Training Program holds Journal Club in Chicago on the 2nd Friday of every month.
Back to top