Recent Honors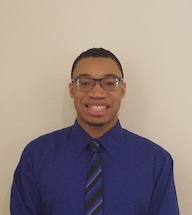 Congrats to Elijah Taylor
Elijah Taylor is a Molecular Biophysics Training Program trainee who is a winner of the 2021 NSF GRFP fellowship competition
. He is in the Mondragon lab investigating the 
observation of type IA topoisomerase gate dynamics during DNA relaxation through combined single-molecule magnetic tweezers and FRET experiments. Congratulations Elijah!
Research Focus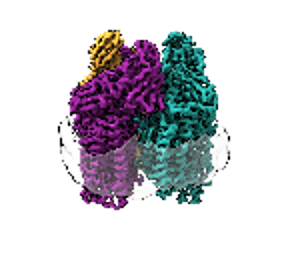 Congratulations Chris Koo and Frank Tucci!
We are excited to share former trainee MBTP trainee Chris Koo's thesis work, recently published in Science. Chris' high resolution cryoEM structures of the methane-oxidizing enzyme particulate methane monooxygenase (pMMO) in native lipid nanodiscs revealed previously undetected structural features, including an unexpected copper binding site. This structure, the first of enzymatically-active pMMO, provides a new framework for understanding bacterial methane oxidation.
Events
There are no upcoming events at this time
Back to top